News
Lawyer Sandra McCulloch and Patterson Law's Litigation Group recognized at this year's Benchmark Canada Awards Dinner.
Published May 25, 2023
On May 5, 2023, Benchmark Litigation hosted its tenth annual Benchmark Canada Awards in Toronto at the Fairmont Royal York, recognizing the country's most distinguished litigators and their firms for their work over the past 12 months.
This year, Patterson Law is proud to announce that Partner Sandra L. McCulloch has been named the Benchmark Litigation "2023 Emerging Talent – Litigator of the Year" for Atlantic Canada. This award is made annually to the lawyer in Atlantic Canada that demonstrates a solid reputation as a litigator with a proven record of success for their clients.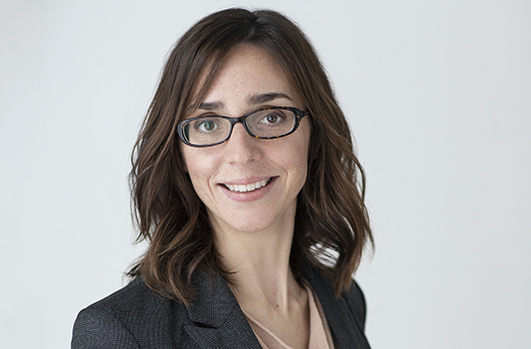 "It is an honour to be recognized by Benchmark Litigation and be included among so many talented lawyers and law firms," says McCulloch. "It is a true privilege to service the clients I do and I look forward to continuing to achieve the high standards sought by Benchmark Litigation."
In addition to recognizing Sandra, Benchmark has gone one step further to name Patterson Law as Benchmark Litigation's "2023 Firm of the Year" for Atlantic Canada.
Patterson Law has a very long history of being one of the leading litigation firms in Atlantic Canada, and both awards represent the passion for helping real people through difficult times that Sandra and her fellow Patterson Law litigators pride themselves on delivering to their clients.
In addition to the awards received, four Patterson Law lawyers received individual Benchmark distinctions, ranking them among the top litigators throughout Atlantic Canada:
Dennis James, KC – Aboriginal Law, Commercial Law, Healthcare Law, and Labor and Employment Law
Robert Pineo – Commercial Law, Labor and Employment Law
Robert Purdy, KC – Insurance Law
Michael Scott – Commercial Law
Congratulations, Sandra, Dennis, Robert Pineo, Robert Purdy, Michael, and Patterson Law's Litigation Group as a whole.
About Benchmark Canada
Benchmark Canada is dedicated to covering litigation practitioners and firms across Canada. The results presented stem from the culmination of extensive peer reviews and interviews with Canadian litigators that take place over a four month research period. Over the course of the interviews, recent casework that has been handled by the firms is examined and sources are asked to offer their professional opinions on litigators practicing within their province or practice area(s) across the country.