News
Patterson Law receives the Canadian Bar Association's Excellence in Equity & Diversity Award
Published June 30, 2023
Patterson Law is thrilled to announce that it has been honored with the Canadian Bar Association's Excellence in Equity & Diversity Award at this year's Bench & Bar Dinner. This accolade recognizes the firm's commitment to promoting and advancing equity, diversity, and inclusion within the legal profession.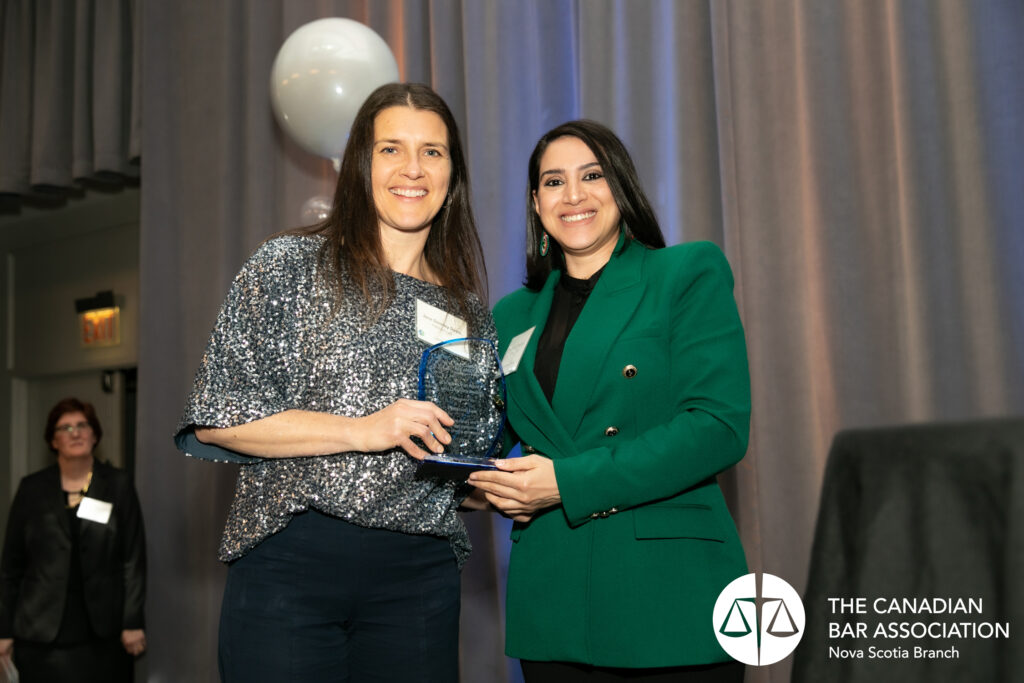 The Canadian Bar Association's Excellence in Equity & Diversity Award is presented annually to a law firm that has demonstrated exceptional leadership, innovation, and dedication in fostering an inclusive environment, both internally and externally.
The firm's most highlighted effort for 2023, is a new internship and award for the 2024/25 school year – one of the first of its kind from a Nova Scotia firm. The Patterson Law Internship and Award were developed over the course of the last academic year in conjunction with the Dalhousie University Schulich School of Law to support law students from equity-deserving groups. It has a special focus on those who are interested in furthering their careers in Nova Scotia.
The internship and award were developed through a genuine interest in seeing an increase in diverse practitioners in Nova Scotia, and particularly throughout the province – in urban and rural settings. Work experience and financial support are key to ensuring that equity-deserving students are included in hiring and retention in the legal sector. In addition, it is often the connections and support networks at work and school that make you feel like you belong. With this in mind, the internship also offers a mentorship component from a Patterson Lawyer for the recipient to help guide them in their legal education.
Patterson Law's recognition as a recipient of the Excellence in Equity & Diversity Award highlights the firm's leadership and dedication to positively impacting the legal profession which would not be possible without the entire Patterson Law team.