It's no coincidence that the founder of a law firm that is as steeped in history as ours, turned out to be quite an historian himself. Still today, our lawyers integrate some of their life passions into their professional practice of law.
The firm is dedicated to the principles established when Frank Patterson hung out the shingle over 90 years ago. We offer the same personable, straightforward client service that he and his colleagues did and value our reputation perhaps even more. The tradition of a loyal and responsive law practice continues.
Key Dates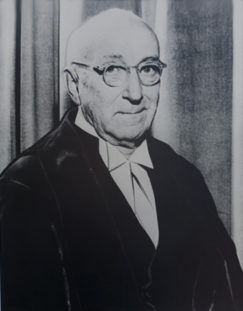 1928
Frank Patterson founded what is today known as Patterson Law.
A Truro law firm was established which ultimately became Patterson Smith Matthews & Grant, a firm with a province-wide practice in litigation. For 50 years, Patterson Smith Matthews & Grant offered exceptional legal work from its Truro office.
---
1986
Merger with Kitz Matheson creates Patterson Kitz
A merger in 1986 with Halifax-based Kitz Matheson led to the birth of a truly provincial law firm known as Patterson Kitz, offering full service legal work to clients across Nova Scotia.
---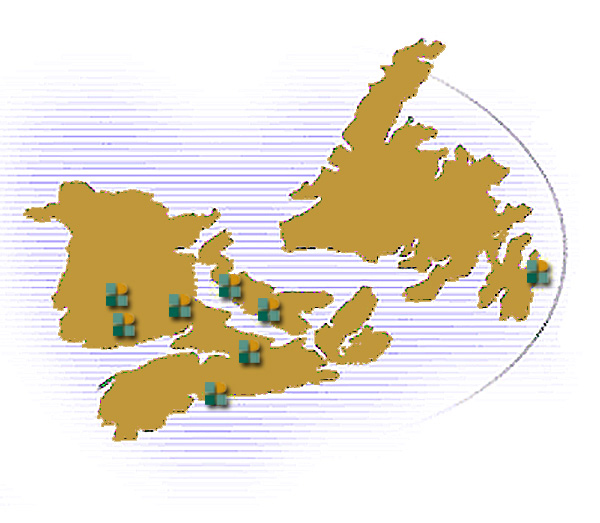 1995
Patterson Kitz becomes Patterson Palmer Hunt Murphy
Through mergers with firms in New Brunswick, Prince Edward Island and Newfoundland, Patterson Kitz grew to become Patterson Palmer Hunt Murphy, with offices in all four Atlantic Provinces.
---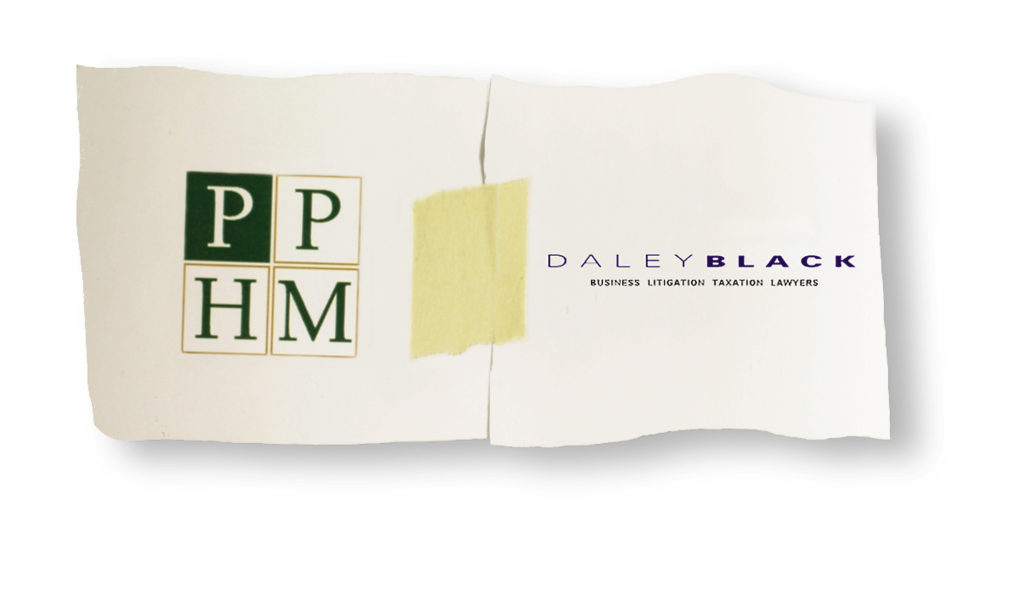 2001
Merger with Daley Black
The firm merges and becomes known as Patterson Palmer.
---
2005
PEI, NB and NL offices of Patterson Palmer agree to merge with Cox Hanson.
The Nova Scotia offices of Patterson Palmer decided to curtail their geographical growth.
---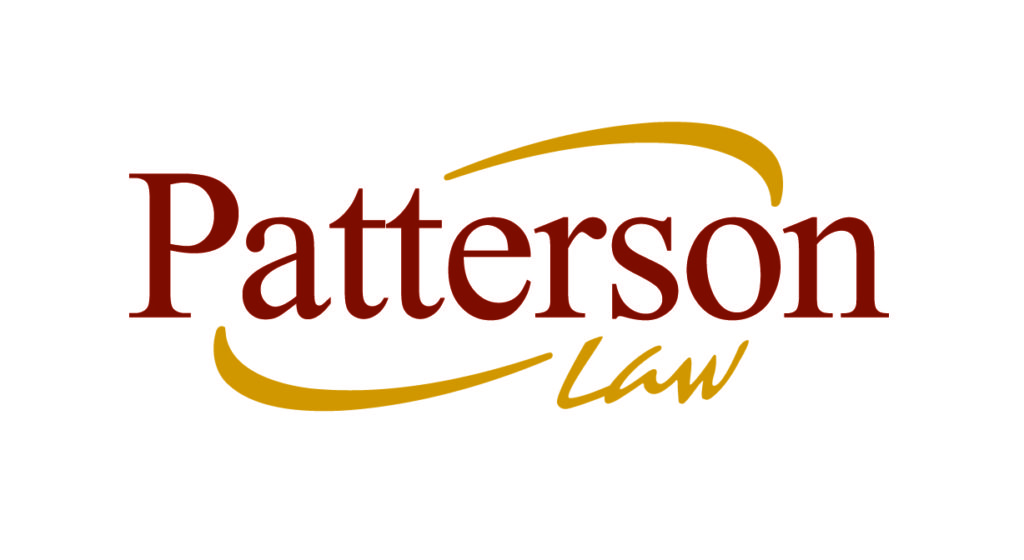 2006
Patterson Law is Founded
While some of Patterson Palmer's lawyers joined two of the larger regional firms, lawyers in the Truro and Halifax offices bucked the trend of "bigger is better", and Patterson Law was born, or reborn.
---
2008
Merger with Harris Neonakis
Patterson Law further strengthens its corporate and tax law practice by bringing into the Halifax and Truro-based firm the highly regarded legal team of Harris Neonakis.
---
2014
Merger with Goodman MacDonald
Patterson Law mergers with Goodman MacDonald, expanding its reach to New Glasgow.
---
2016
Merger with Coady Filliter
Merger with Coady Filliter adds to growth of our Halifax office, enhancing services in our corporate-commercial and family law practices.
---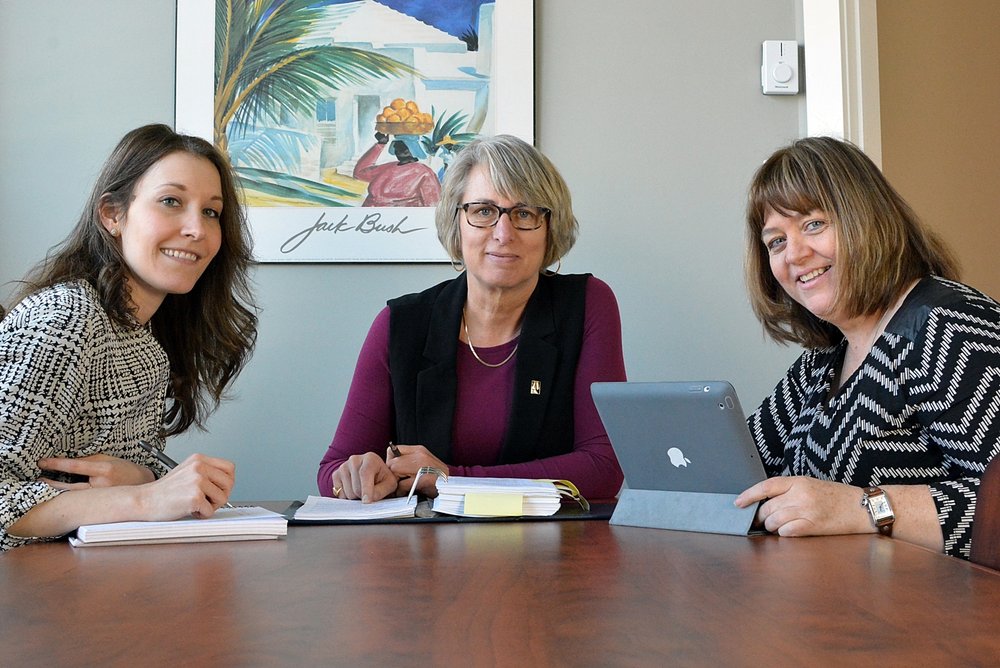 2017
Merger with Walker Law Inc.
Patterson Law expanded its Halifax presence by merging with Walker Law Inc., a boutique law firm practicing in residential real estate, wills and estates and administrative law.
---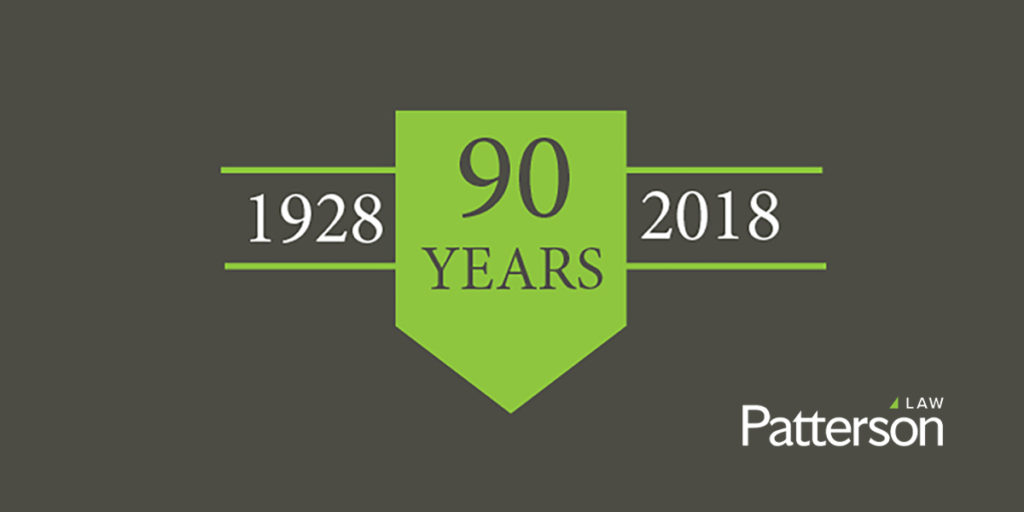 2018
Patterson Law celebrates 90th Anniversary
---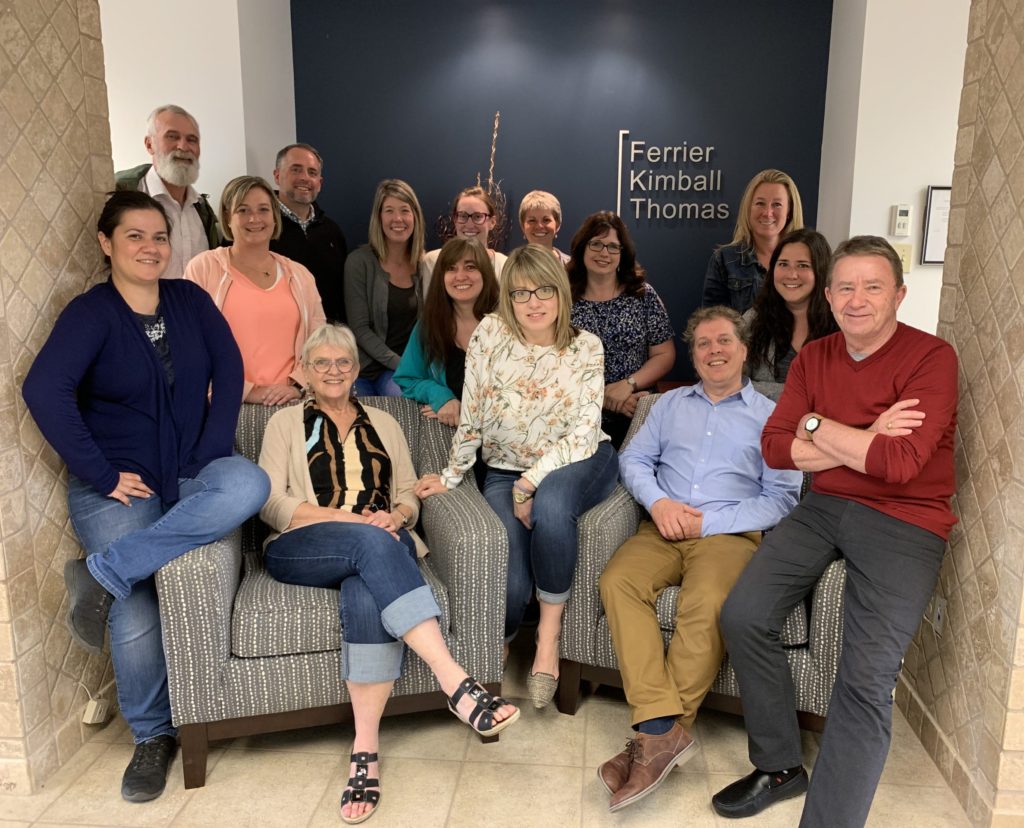 2019
Merger with Ferrier Kimball Thomas
Patterson Law merges with Bridgewater firm Ferrier Kimball Thomas. Our firms combine to deliver expanded legal services to our valued clients in southwestern Nova Scotia.
---
2021
Expansion in Pictou County
Patterson Law adds 8 of Nova Scotia's most highly regarded lawyers to its practice, expanding and relocating its New Glasgow office and adding an office in the Town of Pictou. This increased presence in Pictou County puts Patterson Law in a stronger position to respond to the marketplace by providing clients with the legal services they want, and brings our total locations to 6 offices Provincewide.